What Is Local SEO?
Local SEO is the process of optimizing a website to improve its visibility in local search results, targeting specific areas like Miami to attract local customers. With our expertise in Local SEO in Miami, The Fire Digital helps local businesses enhance their online presence and effectively connect with their target audience. In today's competitive digital landscape, optimizing your website for local SEO in Miami is essential for standing out and attracting local customers. Our comprehensive guide explores key strategies and techniques to optimize your local SEO in Miami, highlighting how The Fire Digital can be your trusted partner for success.
The Power of Local SEO in Miami
To succeed in the Miami market for a local business, local SEO plays a pivotal role. It enables your business to reach potential customers who are actively searching for local products or services in Search engines like Google, Bing, or Yahoo. By leveraging the power of local SEO in Miami, you can gain a competitive edge and significantly grow your business.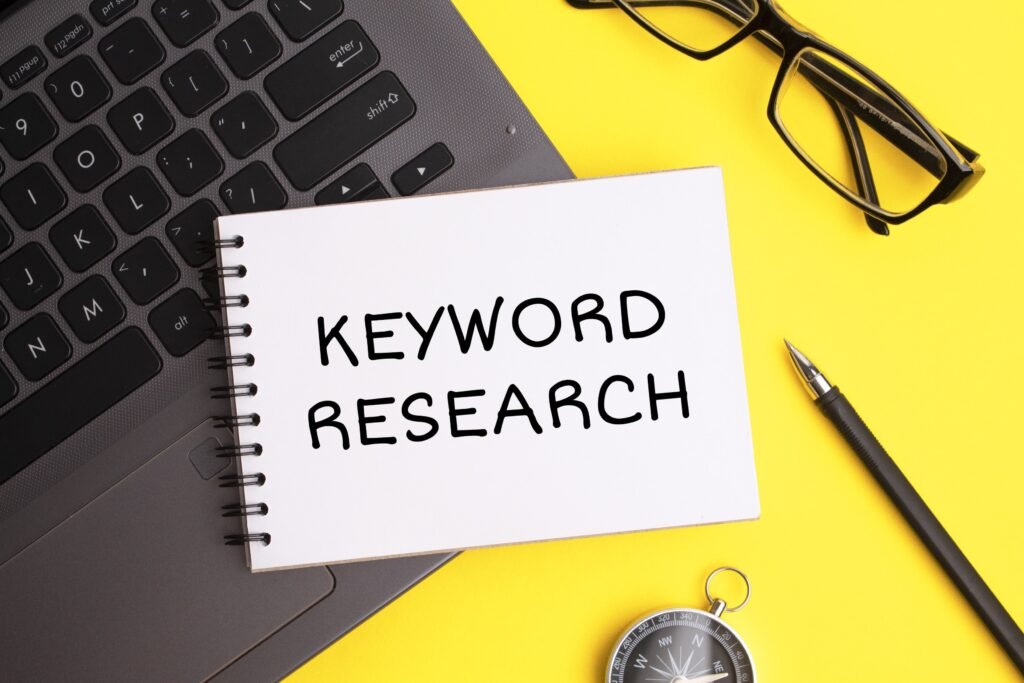 Thorough Keyword Research: Unveiling Local SEO Opportunities in Miami
Successful local SEO in Miami begins with thorough keyword research. At The Fire Digital, we possess the expertise to identify valuable local SEO keywords based on the Miami market. By strategically incorporating these keywords throughout your website, we can drive relevant traffic and ensure your business appears in front of the right audience.
To conduct comprehensive keyword research, we employ advanced tools and techniques. We analyze search volumes, competition levels, and user intent to identify the most relevant and effective keywords for your business in Miami. By understanding the language and terms your potential customers use when searching for local products or services, we can optimize your website to match their search queries.
Optimizing Google My Business (GMB) for Local Visibility
Google My Business (GMB) optimization is a critical aspect of local SEO. The Fire Digital excels at maximizing your GMB listing, providing accurate and up-to-date information, captivating visuals, and positive customer reviews. Our meticulous approach enhances your local visibility on Google, attracting more potential customers in Miami.
To optimize your GMB listing, we ensure that all details, such as your business name, address, phone number, and website URL, are consistent and accurate across different directories and platforms. We optimize the description, select relevant categories, and upload high-quality images that showcase your products, services, and location. Additionally, we encourage your satisfied customers to leave positive reviews, as these play a significant role in boosting your visibility and reputation on Google.
On-Page Optimization: Boosting Your Local SEO in Miami
Effective on-page optimization techniques are crucial for local SEO success. At The Fire Digital, we strategically incorporate relevant keywords across your website's titles, headers, and content. We optimize loading speed and implement schema markup, ensuring your website is fully optimized for higher search engine rankings.
When it comes to on-page optimization, we start by conducting a thorough website audit to identify areas that need improvement. We optimize your page titles, meta descriptions, and header tags to include relevant keywords while maintaining a natural and user-friendly approach. Our team also ensures that your website loads quickly, as site speed is a crucial factor in both user experience and search engine rankings. Furthermore, we implement schema markup to provide search engines with structured data, making it easier for them to understand and rank your content.
Website Speed Optimization: Enhancing User Experience and Search Rankings
Website speed optimization is a crucial aspect of local SEO in Miami. A fast-loading website not only improves user experience but also plays a significant role in search engine rankings. At The Fire Digital, we prioritize website speed optimization to ensure your site performs at its best.
To optimize website speed, we employ several strategies. First, we optimize the size and format of images used on your website, ensuring they are compressed without compromising quality. Additionally, we leverage browser caching, enabling repeat visitors to load your website faster by storing certain elements in their browsers. We also minify CSS and JavaScript files, reducing their size and eliminating unnecessary code to improve loading times.
Furthermore, we optimize the server response time by working closely with your hosting provider or recommending reputable hosting services that prioritize speed and performance. Our team conducts regular performance audits to identify and resolve any issues that may affect website speed, ensuring a smooth and fast browsing experience for your visitors.
By prioritizing website speed optimization, we enhance user experience, reduce bounce rates, and improve conversion rates. Additionally, search engines like Google consider website speed as a ranking factor, rewarding fast-loading sites with higher search rankings. With The Fire Digital, you can trust that your website will be optimized for speed, giving you a competitive edge in the local Miami market.
Building Local Citations and Online Directories
Maintaining consistency across local directories and citations is crucial for local SEO. The Fire Digital ensures your business's name, address, and phone number (NAP) remain consistent across various online directories, bolstering your online reputation and improving local search rankings in Miami.
Local citations are mentions of your business's NAP information on other websites, such as online directories, review sites, and social media platforms. By building accurate and consistent local citations, we establish the credibility and legitimacy of your business, both in the eyes of search engines and potential customers.
Our team manually verifies and updates your business information across relevant directories, ensuring that search engines recognize and trust your local presence.
Crafting Engaging Local Content
Engaging local content is a powerful tool for local SEO in Miami. The Fire Digital excels at creating valuable blog posts, articles, and guides that discuss local events, attractions, and issues relevant to the Miami area. This approach establishes your business as an authority, attracting local customers and boosting your online visibility.
To craft engaging local content, we conduct in-depth research to identify topics and trends that resonate with your target audience in Miami. Our team creates informative and captivating articles that provide value, address common questions, and offer insights specific to the local community. By publishing high-quality content regularly, you can position yourself as an expert in your industry while attracting organic traffic and building a loyal customer base.
Mobile Optimization: Captivating Miami's Mobile Users
With mobile devices dominating online searches, mobile optimization is imperative for local SEO. The Fire Digital optimizes your website for mobile devices, delivering a seamless user experience and ensuring your business captures the attention of Miami's mobile users.
Mobile optimization involves designing and optimizing your website to provide an optimal browsing experience on smartphones and tablets. Our team ensures that your website is responsive, meaning it adapts and displays correctly across various screen sizes. We optimize page loading speed, improve mobile navigation, and optimize the overall user interface to create a seamless and enjoyable experience for mobile users in Miami. By providing a mobile-friendly website, you enhance user engagement, reduce bounce rates, and improve your search engine rankings.
Building Local Backlinks: Strengthening Your Local SEO Efforts
Building local backlinks is a vital component of local SEO success. The Fire Digital leverages its extensive network of local businesses, industry associations, and bloggers in Miami to secure high-quality backlinks. This strengthens your website's authority and visibility in local search results, further enhancing your local SEO efforts.
Backlinks are hyperlinks from external websites that direct users back to your own website. They serve as a vote of confidence, indicating to search engines that your content is valuable and trustworthy. Our team engages in outreach activities to connect with relevant local businesses and influencers in Miami, securing opportunities for backlinks. By building a strong backlink profile, we enhance your website's authority and visibility, driving more targeted traffic and improving your local search rankings.
Experience the best in local SEO by hiring us today
Partnering with The Fire Digital unlocks the full potential of local SEO in Miami. Our expertise in thorough keyword research, GMB optimization, on-page optimization, building local citations and backlinks, crafting engaging local content, mobile optimization, and more will elevate your online presence and drive targeted traffic. By implementing these strategies and leveraging our knowledge of the Miami market, you can dominate the local search results and connect with your ideal customers. Don't miss the opportunity to achieve exceptional results. Contact The Fire Digital today and let us help you succeed in the Miami market through our effective local SEO strategies.