Expert Local SEO Solutions in New York
In the dynamic digital landscape of New York, optimizing your website for local SEO is vital for businesses aiming to thrive and attract local customers. At The Fire Digital, a leading agency specializing in local SEO in New York, we offer tailored solutions to businesses of all sizes. This comprehensive guide will explore key strategies and techniques to optimize your local SEO in New York, showcasing our expertise and how we can be your trusted partner for success.
Unleashing the Benefits of Local SEO in New York
Local SEO holds immense power in achieving success in the New York market. With over 8.4 million residents and a vibrant business environment, New York presents significant opportunities for businesses to connect with their local audience. Implementing effective local SEO strategies allows your business to stand out from the competition, increase visibility, attract targeted traffic, and drive conversions.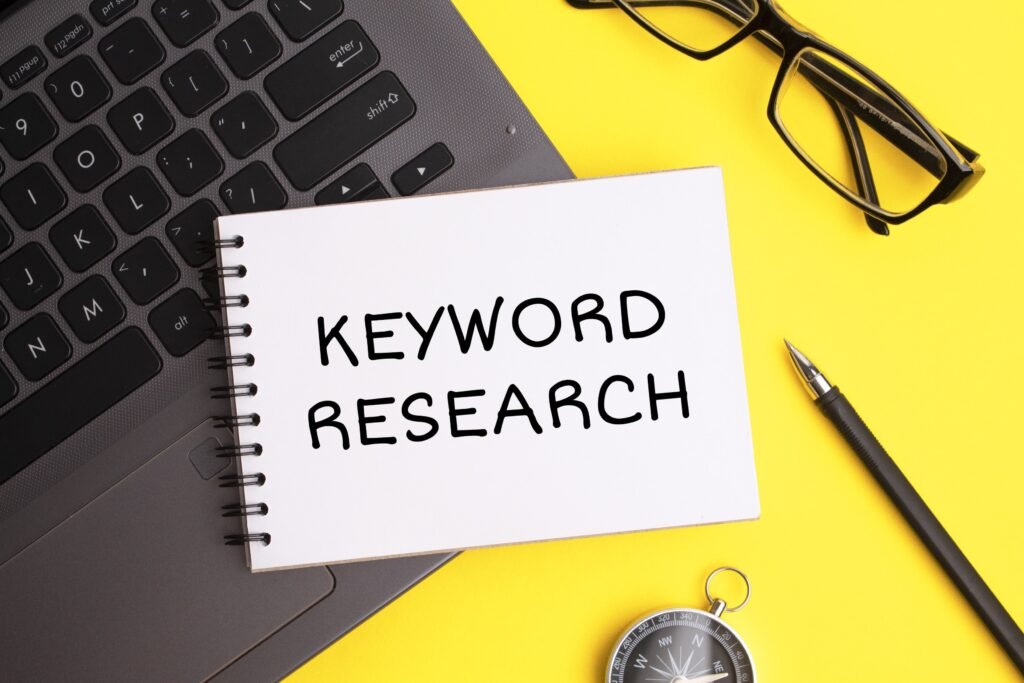 Thorough Keyword Research: Unveiling Local SEO Opportunities in New York
Thorough keyword research is the foundation of any successful local SEO campaign. Our team at The Fire Digital possesses extensive knowledge and experience in identifying valuable local SEO keywords specific to the New York market. By strategically incorporating these keywords across your website's content, meta tags, and headings, we can drive relevant organic traffic and ensure your business appears in front of the right audience at the right time.
Enhancing Local Visibility with Google My Business (GMB) Optimization
Optimizing Google My Business (GMB) is crucial for improving local SEO. GMB listings provide essential information about your business, including your address, phone number, hours of operation, and customer reviews. At The Fire Digital, we excel in maximizing your GMB listing to enhance local visibility on Google. By providing accurate and up-to-date information, captivating visuals, and encouraging positive customer reviews, we ensure that your business attracts more potential customers in New York.
On-Page Optimization: Boosting Your Local SEO in New York
Effective on-page optimization techniques are crucial for local SEO success. Our team at The Fire Digital implements strategies such as incorporating the focus keyword "Local SEO New York" strategically across your website's titles, headers, and content. We optimize the loading speed, improve website architecture, and implement schema markup, ensuring that your website is perfectly optimized to achieve higher search engine rankings. Additionally, we conduct comprehensive website audits to identify areas of improvement and make necessary optimizations to enhance user experience and search visibility.
Boosting Local SEO: Strengthening Your Efforts with Local Backlinks
Maintaining consistency across local directories and citations is essential for local SEO success. Our team at The Fire Digital ensures that your business's name, address, and phone number (NAP) remain consistent across various online directories and platforms. By establishing accurate and consistent local citations, we bolster your online reputation and improve local search rankings in New York. We conduct thorough audits to identify existing citations, update incorrect information, and build new citations on reputable directories relevant to your industry and location.
Crafting Engaging Local Content
Engaging local content plays a pivotal role in local SEO success. Our team at The Fire Digital excels in creating valuable blog posts, articles, and guides that discuss local events, attractions, and issues relevant to the New York area. By addressing the specific needs and interests of your target audience, we establish your business as an authority, attract local customers, and boost your online visibility. We conduct in-depth research to identify trending topics, frequently asked questions, and industry insights to ensure that your content resonates with your audience and drives organic traffic to your website.
Mobile Optimization: Captivating New York's Mobile Users
With mobile devices dominating online searches, mobile optimization is imperative for local SEO in New York. Our team at The Fire Digital ensures that your website is fully optimized for mobile devices, providing a seamless user experience across various screen sizes. We optimize the page loading speed, improve mobile navigation, and optimize the overall user interface to create a user-friendly and engaging mobile experience. By catering to the needs of New York's mobile users, we help your business capture their attention, enhance user engagement, and improve your search engine rankings.
Building Local Backlinks: Strengthening Your Local SEO Efforts
Building high-quality local backlinks is a fundamental aspect of local SEO success. Our team at The Fire Digital leverages our extensive network of local businesses, industry associations, and bloggers in New York to secure valuable backlinks for your website. These backlinks strengthen your website's authority, visibility, and credibility in local search results, further enhancing your local SEO efforts. Through strategic outreach and relationship building, we acquire relevant and reputable backlinks that drive targeted traffic to your website and establish your business as a trusted source in your industry.
FAQ:
Why is local SEO important for businesses in New York?
A1: Local SEO is crucial for businesses in New York as it allows them to connect with their local audience, increase visibility, and attract targeted traffic. With the competitive nature of the New York market, optimizing your website for local SEO helps your business stand out, reach potential customers actively searching for local products or services, and drive conversions.
How long does it typically take to observe results from local SEO efforts?
A2: The time it takes to witness outcomes from local SEO endeavors can vary due to factors such as market competitiveness, your website's existing SEO status, and the strategies employed. Typically, it requires several months to observe substantial enhancements in local search rankings and organic traffic. However, by maintaining consistent effort, ongoing optimization, and receiving expert guidance from The Fire Digital, you can attain sustainable long-term results.
Can I do local SEO on my own, or should I hire an agency?
A3: While it is possible to perform local SEO on your own, hiring a reputable agency like The Fire Digital can offer significant advantages. Our team has the expertise, experience, and resources to develop and implement effective local SEO strategies tailored to your business and the New York market. We stay up-to-date with the latest industry trends, algorithms, and best practices, ensuring that your local SEO efforts yield optimal results and save you time and effort.
Unlock the Power of Local SEO: Experience the Best by Hiring Us Today
Partnering with The Fire Digital unlocks the full potential of local SEO in New York. Our comprehensive approach, encompassing thorough keyword research, GMB optimization, on-page optimization, building local citations and directories, crafting engaging local content, mobile optimization, and building local backlinks, empowers your business to
dominate the local search results and connect with your ideal customers in the vibrant New York market. With our expertise and knowledge of the local landscape, we ensure that your business achieves exceptional results and drives sustainable growth.
Don't miss out on the opportunity to boost your local presence in New York. Contact The Fire Digital today and let us help you optimize your local SEO strategy for success. Our team of experts is ready to guide you through the process, implement effective strategies, and provide ongoing support to elevate your online visibility, attract targeted traffic, and drive conversions. Start your journey towards local SEO success in New York with The Fire Digital.